The Story of a Life Cut Short by Medical Errors
Her story has stunned audiences nationally and internationally. This program presents a multimedia overview of the events that led up to Charlotte's death, and the changes that resulted from her life events.
---

The Path to Legal Nurse Consulting: The Collective Wisdom of Successful Legal Nurse Consultants
The 29 chapters written by 29 legal nurse consultants who are independents, expert witnesses and in-house consultants are chock full of advice, encouragement, and humor. You will also enjoy the introductory chapter: "You know you are an LNC when. . ."
---
Safeguard Your Ambulatory Nursing Care Practice
This new text highlights the legal risks of nurses who work in a wide variety of ambulatory care settings: clinics, medical offices, telephone triage and other settings.
---
Honing Your Legal Nurse Consulting Skills
You will learn how to put your best foot forward with a polished resume or CV that accurately and professionally presents your credentials. You will learn tips and tricks for organizing printed medical records – both handwritten and computer generated.
---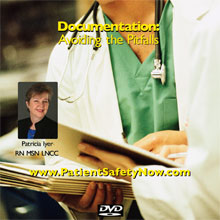 Documentation: Avoiding the Pitfalls DVD
What is the role of the medical record in how cases are screened for merit? How should we address delay in treatment & failure to rescue patients? Why it is so important to have legible orders?
---
How to Get Published
Writing is a skill that can help you achieve great results in your life and career. Master this skill to get promotions, income, speaking engagements, and more opportunities than you can imagine.
---
Secrets of Expanding a Legal Nurse Consulting Business
You have set up your independent legal nurse consulting business – you've sent out some mailings, made some cold calls and visits, and gotten varying responses. You wonder, "What else can I do to get business?"
---
Building Blocks for a Successful Legal Nurse Consulting Practice
The principles and tips in this book will help you gain success in your legal nurse consulting practice. Patricia Iyer has held nothing back. Learn from a successful legal nurse consultant as you build the foundation of your company.
---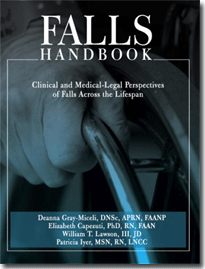 Clinical and Medical-Legal Perspectives of Falls Across the Lifespan
Written by experts in the clinical and liability issues associated with falls, Falls Handbook is a current and comprehensive text on one of the most difficult aspects of medical care: fall prevention. The authors define falls, identify those at risk, and explain the consequences of falls.
---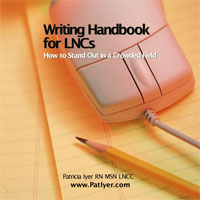 Writing Handbook for Legal Nurse Consultants
Writing well is the most important skill you need as a legal nurse consultant to get and keep your foot in the door of your clients. Why spending money on marketing is a huge waste of your valuable time and money unless you improve your writing skills?
---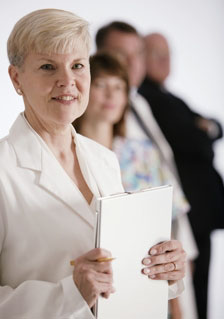 Legal Nurse Consultant's Handbook
The Legal Nurse Consultant's Handbook is a compilation of articles, tips, and resources useful in analyzing cases. The material is assembled from several sources and is designed to expand the knowledge and increase the usefulness of the legal nurse consultant in the litigation process.
---